Members Area
- Normal but FREE!
Enjoy our members area for FREE! This is the demo web site provided with Wacs-PHP.
Advanced Users
Members Area (FREE!)
The Advanced Users Members Area gives you direct access to the WACS environment with all its extensive search, filtering and display features.
Current Featured Set
NOW RUNNING WACS 0.9.0 - UNDER TEST!
The new release of WACS is finally nearly here. In fact, pinkmetallic.com is already running it!
Please bear with us if you find a few issues and bugs - we're currently testing it.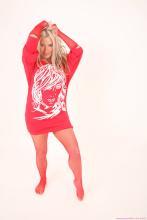 We know it's been a very long time coming, but the major new release of WACS is finally with us and to celebrate we have three versions of a lovely set with blonde babe Kaz B from our March 2010 photoshoot. This time Kaz wiggles and gyrates in a very sexy red party dress and shows us her even sexier matching undies!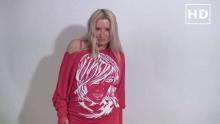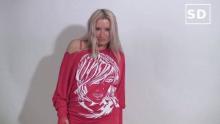 As well as the photo sets, there's a matching movie and as usual we've provided both an HD and an SD version of that. Since we're now using WACS 0.9.0, you'll see links between the two different versions when you click on either of them!
Kaz B has her own personal web site at champagnetease.com so check it out. Please remember that you can contribute to the running of PinkMetallic.com by signing up through the links below and here or by donating via PayPal.
Beaky.
Our favourite site - The Definitive Lesbian Site
Sign up with this link and you contribute to PinkMetallic.com at no extra cost to you.

Another great site - probably our favourite for Solo girls
Includes sets by Sabrina and Roxanne and many more... plus you help fund PinkMetallic at no extra cost to you.
About This Site
PinkMetallic.com needs YOUR DONATIONS!
All you need to do is use Our Links when you next sign up to any one of the adult sites listed and you'll be helping us at no extra cost to you. You can also donate funds directly to PinkMetallic.com using PayPal.
Help us remain a free and innovative site!
---
PinkMetallic.com is a free site, it features entirely free content, and we encourage you to share our content with others under the terms of the Creative Commons Attribution License. Send it, show it, share it - just make sure our name is still on it - it's that simple.

PinkMetallic.com is also here to demonstrate a free software package called WACS (Web-based Adult Content Server). Find out more about WACS from either sourceforge or our page at launchpad .

We're happy to shoot sets and videos for others and are available for support, training and consultancy for website owners wishing to make use of WACS on their own sites.